SQUAREMINO® was originally invented in 2015 by the Frost family: Dan, Wendy, Daniel and David as a school project. Daniel and David were 16 and 13 then. Since 2015, we have developed the Squaremino board game concept, designed and prototyped the game pieces, refined the playing rules, and produced the whole game.
Squaremino was released through a successful Kickstarter campaign in June-July 2016.
Squaremino games pieces are granted design patent in both U.S. and China.
Squaremino has won a 2017 Tillywig Best Family Fun Award. Tillywig Awards are only given to the best children's products in today's marketplace. Winning the Tillywig Award indicates that Squaremino has demonstrated high entertainment and educational value to the general public.
Squaremino has won a 2017 Parents' Choice Award by the Parents' Choice Foundation. The Parents' Choice Awards have been highly regarded awards in the industry, judged and selected with trust, integrity, and independence of the Parents' Choice Foundation.

Squaremino has also won a Major Fun Award in 2018. The Major Fun Award is an internationally recognized award with a nearly 20-years of history. Major Fun celebrates great games for kids, families and parties. Games and toys that receive this award have proven themselves to be adaptable, enjoyable, quality products that make our world a better place.

Introducing Squaremino Game Video:
Playing Squaremino Board Game: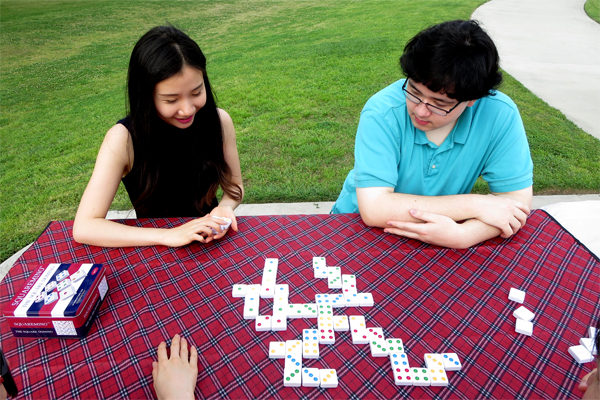 An Example of Final Squaremino Game Layout: